Business Associates
We do business with the best and so should you! Contact Super Sonic Stucco Ltd. today!
Proud Members and Partners of the following Organizations
Super Sonic Stucco Ltd. is an established company that has been thriving in the Edmonton area for many years. We feel this is due to our loyalty, work ethic and our commitment to stand behind our name. We also stand behind our members and partners helping to build strong relationships with the following organizations:
Imasco Minerals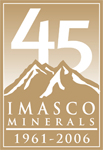 In business for almost 50 years, Imasco is a privately owned Canadian corporation. Our assets are comprised of two modern manufacturing plants and a network of mineral deposits that extract high quality calcium carbonate, dolomite, quartzite, and granite. Situated by the Rocky Mountains near Creston BC, and on the West Coast in Surrey BC, we are ideally located for clients both in Western Canada and the North Western United States.
Imasco's strengths include:
Over 60 employees, experienced in mining, transportation, crushing, screening, milling, blending, packaging, engineering, quality assurance, and customer service
The technical expertise to produce industrial, agricultural, and building products
Well established quality assurance and improvement programs
The ability to supply many products from Creston and Surrey
Delivery in bags, bulk bags, bulk truck, or bulk rail
Custom packaging
Warehousing space to ensure a continuous supply of our products
Sales & service representatives in British Columbia, Alberta, Saskatchewan and Winnipeg
The financial resources to continue expansion and product development
We service many industries, with a wide variety of products.
We haven't stopped growing! Through an intensive capital expansion program, and significant investment in human resources, our goal is to continue developing new leading-edge products and innovative processes to serve you better.
TIG Insurance

In May 2000, TIG Insurance began in a small office inside Registrations Are Us. Since that time we have grown to become by industry standards, a medium sized agency.
Our Insurance Advisors are educated and trained to provide products and coverage from the simplest to the most complex of insurance requirements.
In Commercial, we provide insurance for a wide range of customers, from the small contractors to large business owners. We have products and providers to meet the needs of many types of risks.
We believe in giving back to our community – donating to charitable organizations like Little Warriors, Canadian Cancer Soceity and the Humane Society to name a few.
TIG Insurance is proud to be an active supporter in the community.
Angelo's Building Supplies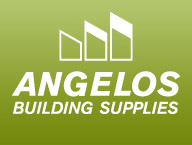 Angelo's Building Supplies carries a wide range of products and friendly advice to help make your dreams for your home and yard a reality.
For a full list of supplies, check out our products page.
If you have any questions please feel free to call, e-mail or stop by the store and check out our 10,000 square foot showroom. Our staff are ready to help with all your building and renovating needs.
Have you just finished a job and want to brag? E-mail or drop off a photo and we will post it on our website in the photo gallery, where you can show off a job well done. Hey, you deserve it!
Visit Angelo's Building Supplies→
The Alberta Construction Safety Association (ACSA)
The Alberta Construction Safety Association (ACSA) is a non-profit organization funded and directed by industry.
The Association consists of construction industry volunteers supported by a team of professionals based out of offices in Edmonton, Calgary and in Fort McMurray.
All the people involved with the ACSA, from the origin of the idea to the present, share a common vision: through cooperative efforts of all those involved, the construction environment in Alberta will be the safest anywhere. To realize this vision, the ACSA is embarking on the following mission.
The mission of the Alberta Construction Safety Association is to provide quality advice and education for the construction industry that will reduce human suffering and financial costs associated with workplace incidents.
Visit The Alberta Construction Safety Association→


Best Communities and Landmark Group of Builder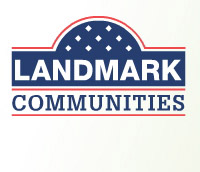 Best Communities is a member company of the Landmark Group of Builders. It draws on over 30 years of experience for the planning, development, construction and marketing of semi-detached home communities.
It's success has been forged by delivering a comfortable, all-inclusive purchase experience for homeowners with the best prices possible.
BEST's homes are complete on possession. You will enjoy a superb living environment with upgraded extras like five appliances, landscaping, finished deck and many other items that may cost thousands more with other builders.
Coventry Homes

Coventry Homes can boast an exemplary, 30-year history of awards and accomplishments; recognizing everything from customer service, marketing and building design.
Ultimately, the recognition we receive from the Awards of Excellence, merely highlight our ongoing mission to perfect our products and offer our customers the best possible value.
Take a Tour of Super Sonic Stucco
So take a look around, learn more about our approach to stucco applications with commercial projects or residental services. Check out our photo gallery or see what clients have to say about us in our testimonials section. And if you like what you see, contact us — we'd love to hear from you.